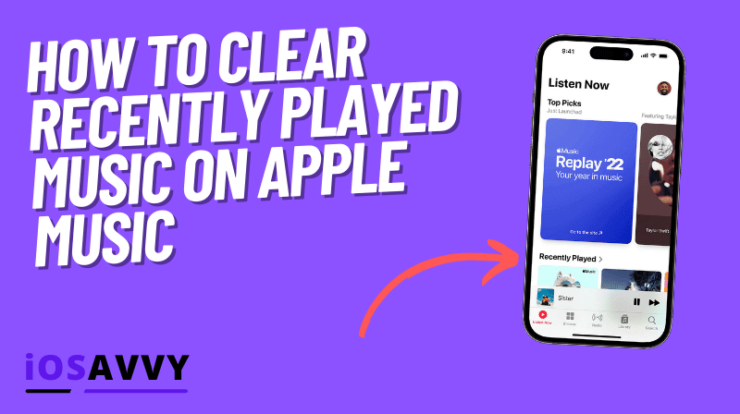 The Apple Music app is one of the most reliable music apps for iOS users. However, after listening to a song, you may wonder how to clear it from your recently played list.

Here, I will guide you about the cost of Apple Music, Ways to use it, and most importantly, I will help you know the steps to clear recently played music on Apple Music.
Whenever you listen to a song on Apple Music, it will immediately be added to your Recently Played history.
Generally, this is a good thing since it helps you quickly find what you're interested in and provides Apple Music with a sense of what you enjoy.
There are several reasons why you might not be interested in sharing your listening history, such as if your kids are obsessed with Baby Shark or if you've left your phone running and returned to find that it has played all of your least-favorite songs.
Because a straightforward option like "Clear Recently Played History" doesn't exist, we've devised an alternative method for removing any embarrassing music from your history.
To learn more about how to use Apple Music in general, check out our guide: How to use Apple Music.
What's The Recently Played List on Apple Music?
Doesn't that seem self-evident? It's a collection of music or playlists that you've recently listened to or downloaded. However, there are a few minor factors to keep in mind.
To begin, every time you listen to an album, it will be added to your collection. In the first seconds, I'm not sure. It's time to move on.
The recordings will be limited to a total of 40 albums or playlists. You'll hear the most recent item at the beginning of each new listening session, and older entries will be discarded from your playlist as you go along.
As a result, if you were expecting to get to the tunes you were playing on Friday fast, you may have to go back and skip over the kid's party music from the previous weekend instead.
Who Has Access To Your Recently Played Playlist?
If you have a lot of followers on Apple Music, your Recently Played list will show up there, too, but they won't be able to view as many of your selections.
When you click/tap See All under Friends Are Listening To on the For You tab, you'll see a mashup of all your friends' histories.
We can view the last 17 albums of one person, the last 16 albums of another, and the most recent album of the third. Even if we click on 'Listening To' beneath each person's profile, fewer than 40 options exist.
The Best Way To Get Rid Of Recently Played Music
How to delete recently played on apple music 2022. This knowledge will help us clear up any lingering doubts about the past.
Getting rid of the things we don't like from our playlists is as simple as switching to music that is "cooler" or "less contentious."
It won't take long to listen to each album because we have to hear a sliver of it. However, any location where you can see thumbnails of many albums or playlists would suffice as long as it's easy to discover them.
Opening the album to see the track listing is unnecessary, which takes time. When you hover your mouse cursor over the album cover, you'll see a play button, which you can click to begin the album from the beginning.
For the next album you see, wait until you hear the first song's opening bars.
Make this 40 times, and new anonymous entries will replace your history, but as we've stated, cleaning out roughly 20 or 30 should obscure your actions for most individuals following you.
There appears to be no way to remove the entries without having to create new ones.
What Exactly Is Apple Music, And How Does The Service Work?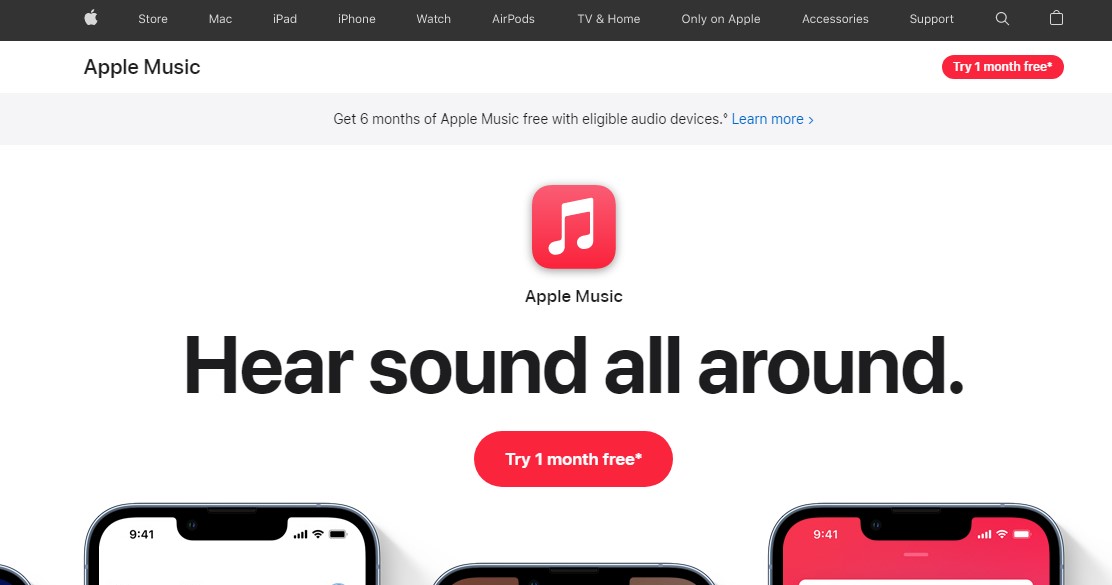 Over 90 million songs are available on Apple Music, a subscription-based music streaming service similar to Spotify.
It has a wide range of capabilities, including offline listening and the ability to store all of your music in one spot.
Also included with Apple Music are live radio stations and Siri integration, allowing you to operate most things using a simple voice command.
Everything you need to know about Apple Music can be found here, including how much it costs, what it delivers, and how to use it.
What Exactly Is Apple Music?
After Apple purchased Beats Electronics in 2014, which included the now-discontinued Beats Music subscription service, it launched Apple Music in 2015.
As well as curated playlists, internet radio, offline music storage, and Siri integration, the streaming service also includes features like Lyrics view and personalized suggestions based on your interests.
What Is The Cost Of Apple Music?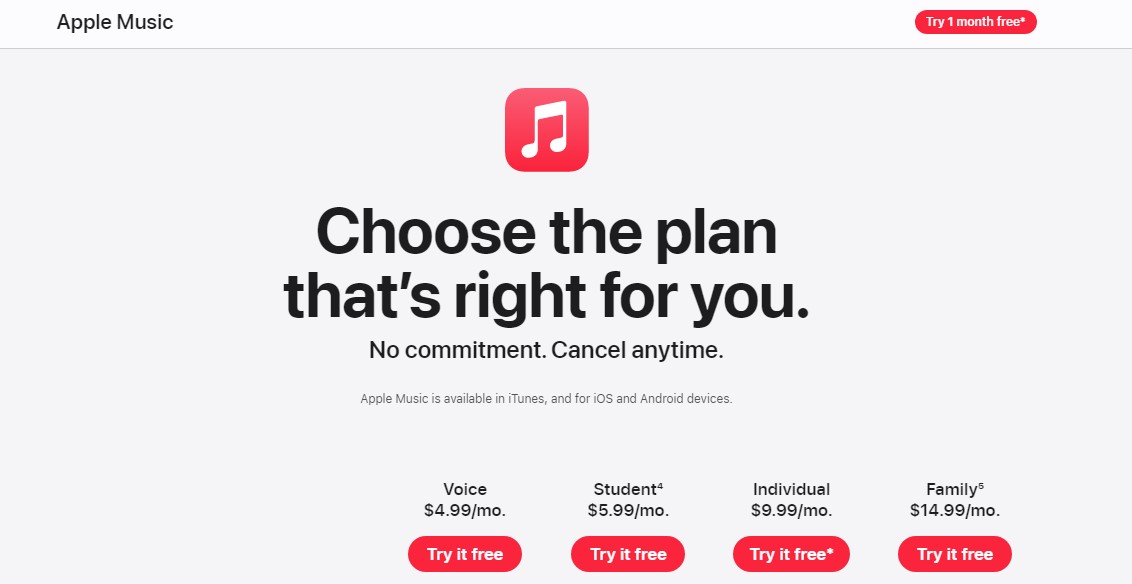 · Standalone
When you join up for the free trial, Apple Music is free for three months, after which there are three subscription options and a fourth one on the way. For £9.99 or $10.00 per month, you may have an Individual plan.
It's cheaper than Spotify's counterpart to get a Family plan for up to six people for £14.99 or $14.99 per month. The University Student plan, which costs £4.99/$4.99 a month, is the third option.
If you don't want to use your phone or tablet to listen to music, you may pay £4.99/$4.99 monthly for a subscription to Apple Music through voice and Siri. In addition, the Apple One package saves money if you subscribe to various Apple services.
· Apple All-In-One
Launching in October 2020, Apple One will include the following services: Apple Music; Apple TV; Arcade; Apple News; and Fitness+. If you want access to Apple Music, you may choose from one of the three tiers of Apple One: Individual, Family, or Premium.
Apple One's Individual and Family plans are available worldwide, including in the United States and Great Britain. However, it's only been available in the U.S., U.K., Canada, and Australia under the new Premier plan.
Apple Music TV: What Is It, And How Does It Work?
Music videos are available on Apple Music TV. The Browse area of the Apple Music app or the Apple TV app is where you can find it.
Unlike Apple Music 1, Apple Music TV is a separate entity. A 24-hour curated live stream of popular music videos, Apple Music TV, is available for free, while Apple Music 1 is a 24-hour music radio station owned by Apple.
Apps for both are available in the Apple Music app. Every Friday at noon ET, Apple's music video channel debuts a new video. From concerts to interviews, it provides exclusive Apple Music content.
When Bruce Springsteen debuted Apple Music TV to promote his new album Letter To You, he did it with the help of a music video, a live stream, and an interview with Zane Lowe.