The Apple Music app is one of the most reliable music apps for iOS users. However, after listening to a song, you may wonder how to clear it from your recently played list. Here, I will guide you about the cost of Apple Music, Ways to use it, and most importantly, I will help you know the steps to clear recently played music on Apple Music.
Whenever you listen to a song on Apple Music, it will immediately be added to your Recently Played history. Generally, this is a good thing since it helps you quickly find what you're interested in and provides Apple Music with a sense of what you enjoy.
There are several reasons why you might not be interested in sharing your listening history, such as if your kids are obsessed with Baby Shark or if you've left your phone running and returned to find that it has played all of your least-favorite songs.
Because a straightforward option like "Clear Recently Played History" doesn't exist, we've devised an alternative method for removing any embarrassing music from your history. To learn more about how to use Apple Music in general, check out our guide: How to use Apple Music.
What's The Recently Played List on Apple Music?
Doesn't that seem self-evident? It's a collection of music or playlists that you've recently listened to or downloaded. However, there are a few minor factors to keep in mind.
To begin, every time you listen to an album, it will be added to your collection. In the first seconds, I'm not sure. It's time to move on.
The recordings will be limited to a total of 40 albums or playlists. You'll hear the most recent item at the beginning of each new listening session, and older entries will be discarded from your playlist as you go along.
As a result, if you were expecting to get to the tunes you were playing on Friday fast, you may have to go back and skip over the kid's party music from the previous weekend instead.
Who Has Access To Your Recently Played Playlist?
If you have a lot of followers on Apple Music, your Recently Played list will show up there, too, but they won't be able to view as many of your selections. When you click/tap See All under Friends Are Listening To on the For You tab, you'll see a mashup of all your friends' histories.
We can view the last 17 albums of one person, the last 16 albums of another, and the most recent album of the third. Even if we click on 'Listening To' beneath each person's profile, fewer than 40 options exist.
The Best Way To Get Rid Of Recently Played Music
How to delete recently played on apple music 2022. This knowledge will help us clear up any lingering doubts about the past. Getting rid of the things we don't like from our playlists is as simple as switching to music that is "cooler" or "less contentious."
It won't take long to listen to each album because we have to hear a sliver of it. However, any location where you can see thumbnails of many albums or playlists would suffice as long as it's easy to discover them.
Opening the album to see the track listing is unnecessary, which takes time. When you hover your mouse cursor over the album cover, you'll see a play button, which you can click to begin the album from the beginning.
For the next album you see, wait until you hear the first song's opening bars.
Make this 40 times, and new anonymous entries will replace your history, but as we've stated, cleaning out roughly 20 or 30 should obscure your actions for most individuals following you. There appears to be no way to remove the entries without having to create new ones.
Apple Music: How To Unblock Or Delete A Listener?
This article is for those anxious about their how to clear apple music recently played. Thus the most straightforward answer could be not to let others follow you: either turn down the invitation or remove or block them afterward.
To access your circular account, click or touch the circular account symbol at the upper right of the For You tab. On this page, you'll be able to view both the individuals you follow and those that follow you. Remove the person by clicking on their name.
You may remove them as followers or block them from seeing your Recently Played tracks by clicking the circle with three dots beneath their name on their account page. Of course, this might offend, so be careful!
What Exactly Is Apple Music, And How Does The Service Work?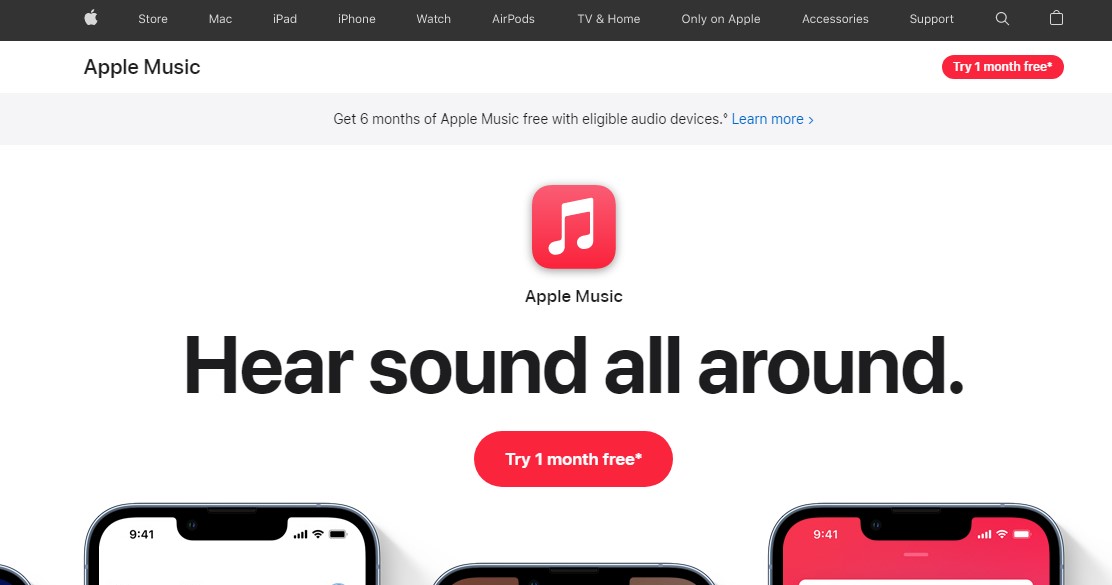 Over 90 million songs are available on Apple Music, a subscription-based music streaming service similar to Spotify. It has a wide range of capabilities, including offline listening and the ability to store all of your music in one spot.
Also included with Apple Music are live radio stations and Siri integration, allowing you to operate most things using a simple voice command. Everything you need to know about Apple Music can be found here, including how much it costs, what it delivers, and how to use it.
What Exactly Is Apple Music?
After Apple purchased Beats Electronics in 2014, which included the now-discontinued Beats Music subscription service, it launched Apple Music in 2015.
As well as curated playlists, internet radio, offline music storage, and Siri integration, the streaming service also includes features like Lyrics view and personalized suggestions based on your interests.
What Is The Cost Of Apple Music?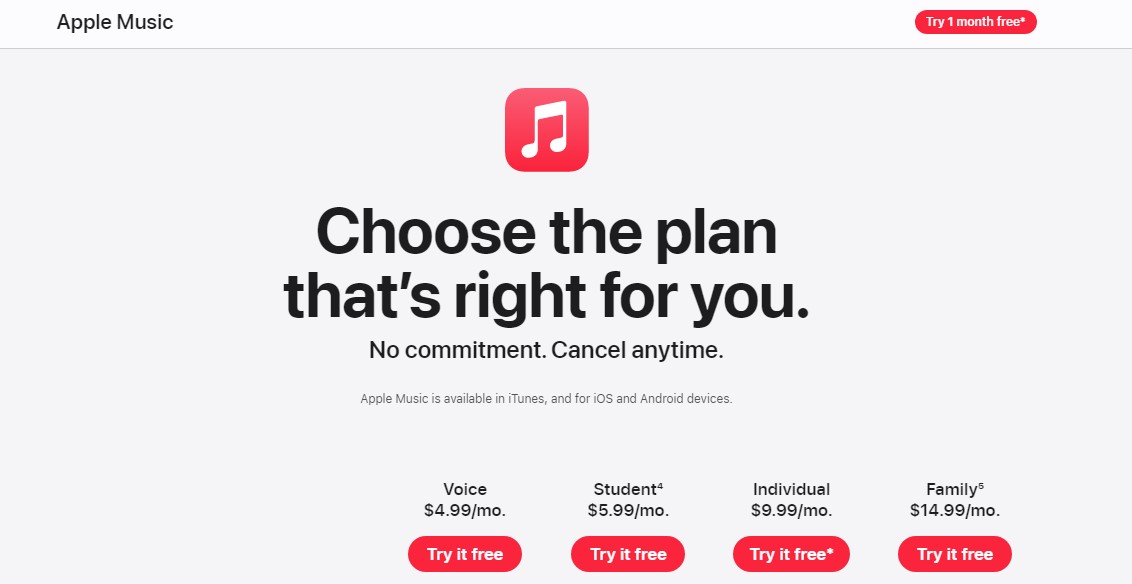 · Standalone
When you join up for the free trial, Apple Music is free for three months, after which there are three subscription options and a fourth one on the way. For £9.99 or $10.00 per month, you may have an Individual plan.
It's cheaper than Spotify's counterpart to get a Family plan for up to six people for £14.99 or $14.99 per month. The University Student plan, which costs £4.99/$4.99 a month, is the third option.
If you don't want to use your phone or tablet to listen to music, you may pay £4.99/$4.99 monthly for a subscription to Apple Music through voice and Siri. In addition, the Apple One package saves money if you subscribe to various Apple services.
· Apple All-In-One
Launching in October 2020, Apple One will include the following services: Apple Music; Apple TV; Arcade; Apple News; and Fitness+. If you want access to Apple Music, you may choose from one of the three tiers of Apple One: Individual, Family, or Premium.
Apple One's Individual and Family plans are available worldwide, including in the United States and Great Britain. However, it's only been available in the U.S., U.K., Canada, and Australia under the new Premier plan.
Should You Sign Up For A Subscription?
Listening to purchased, pirated, or uploaded songs on your device without an Apple Music membership is still possible. Still, you'll miss out on some of the service's more advanced features, such as offline listening.
iTunes Match users can access their music stored in iCloud for free via Apple Music, even if they don't have an Apple Music membership. Apple Music 1 and ad-supported Apple stations will also be available.
All of the features of iTunes Match are included with an Apple Music membership, as is unlimited access to the entire Apple Music library.
As part of your subscription, you'll get unlimited skips on all Apple Music radio stations and unrestricted access to your purchased and ripped music collection.
With iCloud, you may listen to music that's been uploaded, get personalized playlist suggestions, and save songs to your library for later listening.
How Do You Use Apple Music?
Upon signing up for Apple Music, you will be asked to pick music genres you like and hate, as well as musicians you like and dislike, in a music-tailoring process. Once you've completed the straightforward process, you'll see the Listen Now screen.
You may navigate across Apple Music sections using the menu bar at the bottom of the screen. The menu bar has five tabs, each with a different function.
Listen Now
A well-selected collection of songs that you'll find enjoyable. Your preferences, you're listening habits, and the music you possess are all considered. To begin with, you'll be able to tell Apple Music the genres and artists you enjoy.
As a result, you'll see many recommendations on the screen, including genre-specific playlists, albums, and artist-created guest playlists. This section also includes playlists based on previous playlists you've listened to and the option to create your own.
Browse
The editorial team has handpicked a selection of music from throughout the service. This area also highlights hot playlists, popular songs, and new releases.
Additionally, you can sort these additional selections according to their genre. In addition, there are Artist Interviews, Daily Top 100 lists, City Charts, and Music by Mood.
Radio
There's a place for Apple Music 1, the world's most famous 24-hour, worldwide radio channel. There is a listen button at the very top of each segment.
This is followed by a list of Pandora-like stations and the former channels from iTunes Radio. Additionally, you can create your radio station, which plays music depending on your listening patterns.
Library
All your music, whether it's from iTunes, CDs, or Apple Music, can be found here. It will appear at the top of the list under Playlists, Artists, Albums, or Songs whenever you add something new. This page can be customized.
Search
You may search the whole Apple Music catalog and your personal collection using the Search option. The app will discover if you type a few words from a song you like into the search bar. It will also show you what's currently popular in this sector. "
What Is The Process Of Using Apple Music?
Apple Music has a wide range of features, settings, and options. Here are a handful of the more important ones:
Play Music
A mini player will display at the bottom of the screen whenever you press any play button on a playlist or an individual song or album.
A Now Playing screen with various controls, such as downloading a song for offline listening, skipping through the current track, and playing the next one, will appear when you tap on the mini player.
You can also use these controls to favorite or dislike a song and to share it via AirPlay or other means. Exit by swiping down.
Use Siri
"Play the top songs from 2021," "play more of this type of music," "add the new album from Drake to my library," "play all Drake songs," and even "play my Drake music" will let you hear the tracks that you've saved by Drake.
Asking Siri to shuffle an album or playlist is another option. Siri will soon be able to handle a new set of playlists. Siri, for example, may help you with this by curating music for a dinner party.
Search
Right-click the magnifying glass button on the lower left-hand side and type in a search term. Your music and the music you've added to Apple Music may be found via search.
Look for "Drake" in the search engine, and you'll see top results and related tracks, albums, playlists, and artists (and radio stations). Tap the "Your Library" tab at the top to get results from your music collection.
Build Library
If you want to add an album or playlist to your library, you may search for an artist like Drake, select a song, hit the "+" button, or tap the three dots next to a song and then "Add to Library."
The "Download" option is also available when you hit the three dots, allowing you to enjoy the music while you're not connected to the internet. Once you've added an album, the "+" symbol will change to a "download" symbol.
Make Changes To Playlists
By clicking Add to a Playlist from the Now Playing screen's three-dot (more choices) button, you may add any song or album to a playlist.
You can either add to an existing playlist or create a new one from here. You may arrange your playlists and create new ones under the Library screen's Playlists section. Add music after filling out the form fields.
Share Music
A link to a song or playlist in the three dots menu may be shared on social networks like Facebook and Twitter, sent through email or text message, or copied and pasted into an email.
Listen to Apple Music 1
Tap on the show now airing or one of the highlighted shows on the Radio tab. With the radio tab open, not only will you see what's currently playing, but you'll also have access to an up-to-date calendar of forthcoming concerts and DJs.
Listen Offline
You may download any songs, albums, or playlists from Apple Music to your devices. Being out of range makes this a helpful tool. If you want to save a track or an entire album to your phone or tablet, go to the song or album page, hit the three-dot button, and then pick the "download" option (and library).
There's no time limit on how long anything may be kept offline. Adding songs to your collection is as simple as tapping the "+" button once, and downloading them is as simple as doing it again.
Upgrade Your Account
A profile symbol is on the upper right of the Listen Now tab. Tap it to access your account's options, such as upgrading your membership.
Among Apple Music's Best Features
Apple Music customers can enjoy Spatial Audio and Lossless Audio at no additional cost. In addition to giving better sound quality and a more immersive listening experience, these features dramatically enhance the Apple Music listening experience.
Feature #1: Sound In 3D With Dolby Atmos
It's possible to combine music to make it sound like the notes are coming from all around you, thanks to Spatial Audio with Dolby Atmos.
All AirPods and Beats headphones with an H1 or W1 processor and built-in speakers on the latest iPhones, iPads, and Macs automatically play Dolby Atmos music. As a bonus, users of the Apple Music Android app may also enjoy spatial audio.
Apple regularly releases new Dolby Atmos music and curates a collection of Dolby Atmos playlists for users to enjoy. At the time of its inception, Spatial Audio had hundreds of songs accessible in a variety of genres.
Musicians, producers, and mix engineers will be able to compose Dolby Atmos-ready tracks thanks to a partnership between Apple and Dolby.
Feature #2: Audio Lossless
The Apple Lossless Audio Codec (ALAC) was introduced in June 2021, keeping the original audio file's data. Listening to music on Apple Music will allow you to hear it as recorded in the studio.
The standard Lossless level is available starting with CD quality, which is 16-bit at 44.1 kHz and going all the way up to 24-bit at 48 kHz.
The Hi-Res Lossless tier is also available in 24-bit 192 kHz, but the Hi-Res Lossless tier requires an additional digital-to-analog converter to play back the music (DAC). Lossless audio is not supported by the AirPods, AirPods Pro, or AirPods Max.
Apple claims that the newest Apple Music software for iPhone, iPad, Mac, and Apple TV can play lossless music. In October 2021, HomePod and HomePod mini support for lossless audio was enabled.
Apple Music TV: What Is It, And How Does It Work?
Music videos are available on Apple Music TV. The Browse area of the Apple Music app or the Apple TV app is where you can find it.
Unlike Apple Music 1, Apple Music TV is a separate entity. A 24-hour curated live stream of popular music videos, Apple Music TV, is available for free, while Apple Music 1 is a 24-hour music radio station owned by Apple.
Apps for both are available in the Apple Music app. Every Friday at noon ET, Apple's music video channel debuts a new video. From concerts to interviews, it provides exclusive Apple Music content.
When Bruce Springsteen debuted Apple Music TV to promote his new album Letter To You, he did it with the help of a music video, a live stream, and an interview with Zane Lowe.
How to Watch Videos on Apple Music
Thousands more high-quality music videos are available ad-free on your iPhone, iPad, Mac, and Apple TV when you subscribe to Apple Music with a valid credit card.
If you'd like to relax while viewing curated playlists of videos from Apple's dedicated music team, you may search through videos by your favorite performers.
Preserving and Restoring Your Digital Music Library
No matter how much music you save online, having a physical copy backup is always the best way to safeguard your data. You may still utilize iTunes to sync your library with Apple Music or iCloud Music Library.
You can back up your iTunes collection in a variety of methods. Still, it's crucial that you select one and back it up periodically so that you don't have to worry about losing or damaging your local copy.
One of those must-backup items, at least for me, is my music; I don't want to re-purchase hundreds of tunes.
Apple Music: How to Find Lyrics
With Apple Music, you can access the lyrics to your favorite songs from your iPhone, iPad, Apple TV, or Mac. As a bonus, many songs have lyrics enabled by default.
What are the Alternatives of Apple Music on iPhone?
Apple Music, like Spotify and Tidal, is one of several music streaming services available. On the other hand, Apple Music is fully integrated into the iOS and Mac operating systems, including Siri.
Of course, this isn't something for everyone. You may cancel anytime if you don't like Apple Music after a three-month free trial. Here are some other options that you may like:
1. Spotify Music
There are millions of soundtracks to choose from on Spotify. You may continue listening for free if you don't mind the advertisements (only in shuffle mode). Make your playlists, or choose from a selection of "readymade" playlists.
There are certain advantages to paying for a premium service. It doesn't matter if you're on your phone, tablet, or computer — you can listen to any music you want anytime: audiophile-quality sound and no advertisements.
Spotify has received 4.5 stars from over 5 million reviews compared to Apple Music.
2. Pandora
For music, Pandora is a sort of intelligent search engine. The rest is handled automatically; you must type in the name of the composer, song, or genre to get started. Create a playlist of your favorite songs and listen to them whenever possible.
The best aspect is that Pandora is free of advertisements. Additional services are available through Pandora One, which you may join for a monthly fee. You may disable the subscription's auto-renewal feature in the options menu.
3. Shazam
In terms of global usage, Shazam is the most popular app. Find the words and the music you're looking for in one convenient location. It's possible to keep up with your favorite performers, such as Calvin Harris, Pitbull and many more, by following their social media accounts.
Interesting fact: if you're a Spotify member, you can switch to Shazam and keep your playlist. Check out what your friends are listening to by connecting to Facebook. Shazam, in my opinion, is a better alternative to Apple Music than Spotify.
4. Amazon Music
Amazon Music is not just a viable competitor to Apple Music's domination but also the finest in the business. One-stop shop for your favorite songs and albums; it features millions of tracks.
Look at the carefully selected material to quickly locate the songs you're most interested in listening to.
With weekly fresh additions, the library grows even more extensive. You can also save songs and playlists to listen to later while not connecting to the internet.
5. SoundCloud
SoundCloud allows you to keep up with your favorite musicians and podcasters and find new ones. Now you can keep up with the latest music trends with a dedicated section dedicated to the hottest songs.
The search function is simple and effective, allowing you to search by track or artist name. From the lock screen, you may play, stop, and skip through your music.
6. Tidal
TIDAL is a tonne of fun, and it's the best option for music lovers who want to hear their favorite tracks in the highest possible fidelity. With the free, unrestricted access to over 40 million recordings, you'll never run out of music to listen to.
It's hard to beat the aural quality of high-definition music videos for truly immersing yourself in the music. Experts and artists have put together an editorial tailored to your interests.
In addition, offline mode and integrated music articles let you take your time taking in the sights and sounds of your favorite tunes.
7. Slacker Radio
Slacker Radio has been meticulously prepared to make your music-listening experience more enjoyable. It adequately caters to your specific interests with carefully crafted music programs. And if you don't like what's on offer, you can constantly personalize it to fit your preferences.
There is a slew of interactive music stations to keep you entertained. Even better, the weekly music shows, hosted solely by the station, are what you need to stay happy.
8. Napster
Napster may not have as many bells and whistles as some of its competitors, but it has what it takes to make your music listening experience more enjoyable. It's a way to listen to music whenever you want.
It's possible to download all your favorite songs, so you don't have to worry about wasting storage space on your phone or tablet. The music streaming app has more than 30 million songs, making it an excellent choice for filling your music-listening time.
Are there any Advantages of using Apple Music?
Advantage #1: Customizing Apple Music
You can sync and listen to your music on your devices with Apple Music's iCloud Music Library, which is a significant selling point.
Advantage #2: Listening Offline
A song, album, or playlist may be saved to your library for offline listening on Apple Music. Many Apple Music users like the option to download songs from a playlist or album as a whole or separately.
Advantage #3: Wide Music Selection
Apple Music, as previously noted, boasts a library of more than 60 million tracks, with more on the way. According to the Business of Apps, Spotify, its closest competition, barely has 50 million users today. An enormous discrepancy of ten million dollars.
However, a deeper examination of the data reveals that they provide more than just the statistics — they illustrate the fury and speed with which Apple Music will obtain your favorite songs and playlists.
A streaming service that aggressively acquires new songs would be preferred by music fans who wish to complete their favorite artists' playlists. One of Apple Music's benefits over Spotify is the speed with which it can add new music and playlists.
Are there any Disadvantages of using Apple Music?
Disadvantage #1: No Free Plan
Apple Music does not have a free tier like its primary competitor, Spotify. Upon registration, you will be required to make a payment to use the site's features and services. In contrast to Spotify's free plan, there will be no commercials interrupting your listening experience here.
Even if you don't care about saving money, not having a free plan might be a turnoff for those who want to test out Apple Music for the first time without having to pay anything upfront.
That being said, the three-month free trial offered by Apple Music gives potential customers plenty of time to decide whether or not the service is right for them.
Disadvantage #2: Subpar Podcast
This moment is one of the few instances that Apple Music loses out to some of its biggest competitors. In contrast, the music streaming service Spotify seamlessly incorporates podcasts into its playlists. Spotify users may access podcast and music sections without leaving the app.
Despite this, Apple separates its podcasts from the rest of its music library in a dedicated app. To utilize Apple's podcasts, an Apple Music subscriber must first log out of Apple Music and open the new app.
Disadvantage #3: Protected Song Limits
Apple safeguards digital access to its music, often at the expense of the subscription or user. Apple Music critics have lobbied against it for that reason.
Only under specific circumstances is it possible for a member to save music to their personal computer and listen to them later.
Before playing the downloaded music on his smart gadget, he must first register with Apple. Second, even if he has them on his smartphone, he won't be able to play them after canceling his membership.
Conclusion
Subscribing to Apple Music appears to have more advantages than downsides. It also can elevate your music listening experience to an entirely new plane. You may never look at music streaming services the same way again after discovering all of Apple Music's features.
We hope our article "How to Clear Recently Played Music on Apple Music" was of help to you. We tried to cover all the necessary information that you need regarding Apple Music. For more informative articles, stay tuned!