Subscriptions are a popular feature on iPhones. And this immediately raises the question if you can delete your expired subscriptions or not, or even just clear them in some way. Let's find out
Here's how to clear expired subscriptions on iPhone – There's no real way to clear or delete the expired subscriptions on your iPhone. To see your expired subscriptions you can browse to Settings – tap your name – now tap subscriptions
Below is a deeper explanation on why you can't clear or delete your expired subscriptions on your iPhone.
How to clear expired subscriptions on iPhone – Why you can't
While there is no way to actively delete or clear your expired subscriptions for your iPhone, you will be glad to know that after a full year of a service being canceled it will automatically be removed from the subscriptions list on your phone.
So basically, you don't have to do anything in order for that list to update, while a year sounds like a lot.
It is common for people to cancel some services only to re-instate them a few months later, that is why apple decided that after 1 full year, enough time has passed and you will probably not activate that subscription again.
Also, this is a good way of looking at all your subscriptions in one place, and maybe you forget about some or honestly didn't even notice some of them expired or been canceled, so the list is very useful.
Here's how to view the expired subscriptions list on your iPhone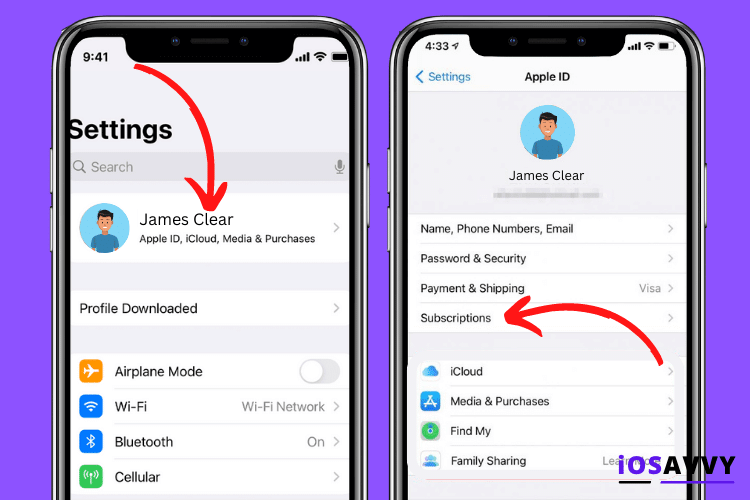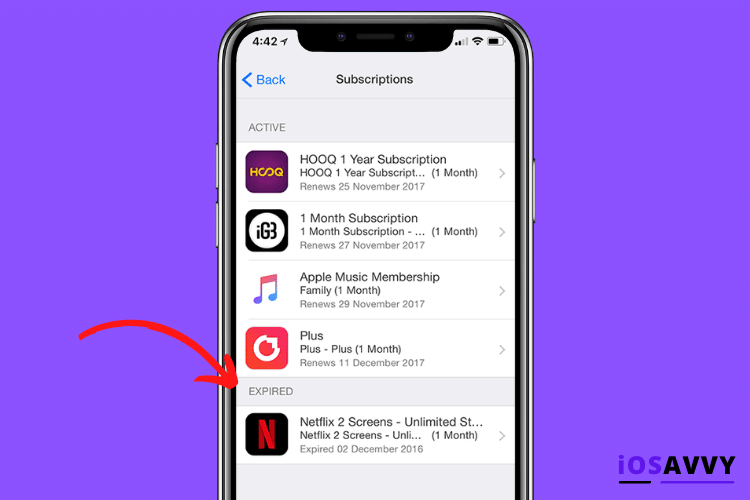 Open the Settings app on your iPhone
Tap on your name at the top
Now tap on Subscriptions
Scroll all the way down to view the expired list
NOTE – In iOS 16 or up, they changed it from expired to inactive
Is there a way to see inactive subscriptions after 1 year
No, once a full year has passed and the subscriptions that were in the expired list has been deleted automatically, you can't view them again in any way. This means that if after so long has gone by and you haven't updated it, it's gone forever.
What if I create a new apple ID
If you really don't want to wait a full year and for some reason the list of expired subscriptions bothers you, you could always just create a new apple ID from scratch, and login to your iPhone with that new ID, by doing so, you will have no active or expired subscriptions on that new id and it will be blank.
Will submitting feedback help?
apple is very responsive to user feedback, and they encourage it. So you can provide user feedback on iTunes and and iCloud and ask if they can clear the expired list sooner. It will not work for you personally, as they won't take action on individual users, but if enough users ask for it, maybe they will add a feature in next updates. You never know.
You can submit your feedback at: https://www.apple.com/feedback/
How to cancel active subscriptions
If you're wondering how to cancel active subscriptions, you can do so in the active list, here's how:
Open the Settings app on your iPhone
Tap on your name at the top
Tap on Subscriptions
The first part of the list under the Active title is your current active subscriptions, ones that are still getting billed, or just registered and operating.
You can tap any name on the list to view the billing cycle, what is it, how much does it cost and also how to cancel it.
As mentioned above, the second list below the active one, is the expired or inactive list of services that you won't be billed for anymore and that will be deleted within 365 days of cancelation date.
Request refund for services you didn't subscribe or don't recognize
If you notice subscriptions on the list you don't recognize or didn't subscribe too, you can cancel them and request apple for a refund. Here's how to do that:
Browse to reportaproblem.apple.com
After signing in, choose Request a refund
Select the reason and tap Next
Select the subscription you don't know and tap Next
Follow the instructions on screen and finish the process
NOTE – you can comeback to the same link after to check the status of your claim by tapping on Check Status of Claims