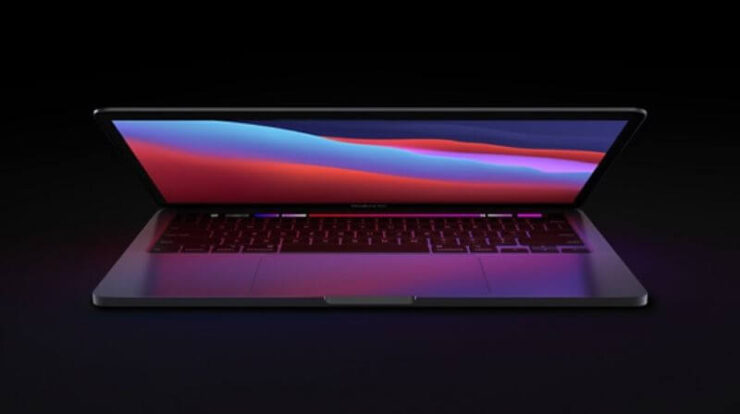 There's nothing more compact and handier than a 13 inch laptop! Not just are they light, but you can take them anywhere without carrying pounds of weight just for the sake of performance.
Is a 13 inch laptop too small? A 13 inch laptop is not that small if you have some basic tasks to do and you don't mind working on a smaller screen. However, for some folks, a 13 inch laptop is too small.
Read this article to know whether you should go for a 13 inch or bigger laptop. Below I have compared different screen sizes and a few solid reasons why buying a 13 inch PC makes a lot of sense.
Why Should You Choose a 13 Inch Laptop?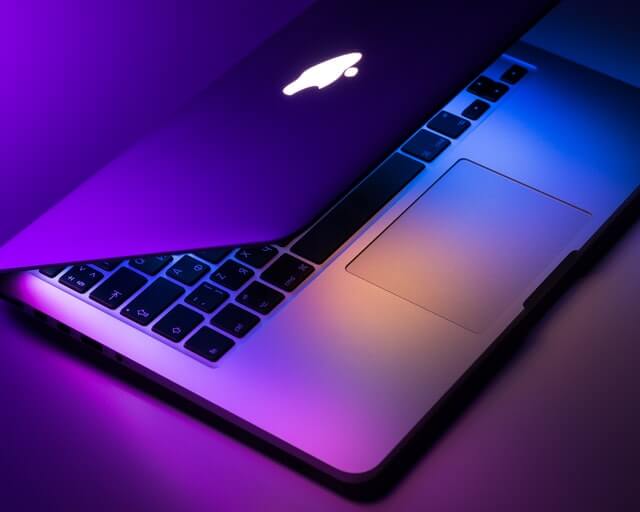 The booming popularity of 13 inch laptops and probably MacBook Air has plenty of reasons behind it. Here I have shared some of the reasons why tech savvy people are now choosing these compact laptops.
Lightweight
Long gone are the days when powerful laptops used to weigh a lot. These days, powerful laptops are extremely lightweight, consider the MacBook with an M1 chip as an example. In a nutshell, you don't have to carry a heavy weight just for the sake of better performance.
Bigger Battery Life
A smaller screen will draw less power, as a result, you get a longer battery. Well, the difference won't be much, but even minutes of extra battery life can make a huge difference.
Compact and Handy
A 13-inch laptop can fit anywhere, be it your backpack or trolley, you can easily pack the laptop. In short, you don't need to get an extra backpack or sleeve to carry this laptop.
Cheap
Smaller laptops cost less as compared to the bigger ones, so you can save a lot of money. Some models have a significant difference in terms of price, and that makes 13 inch laptops very popular.
How Big is a 13 Inch Laptop
The way we measure laptop screen sizes is in a diagonal way. Meaning we measure from one corner of the screen to the opposite corner, for example from the top right corner to the bottom left corner.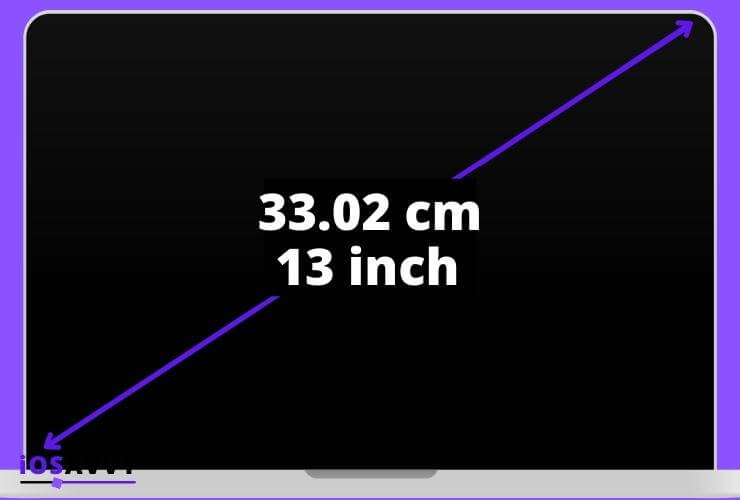 Below is a table that will show you the different laptop sizes in centimeters and inches so you can easily see how big is a 13 inch laptop compared to other sizes
| | |
| --- | --- |
| Laptop size Diagonal in cm | Laptop size Diagonal in inch |
| 25,40 cm | 10 inch |
| 27,94 cm | 11 inch |
| 30,48 cm | 12 inch |
| 33,02 cm | 13 inch |
| 35,56 cm | 14 inch |
| 38,10 cm | 15 inch |
| 40,64 cm | 16 inch |
| 43,18 cm | 17 inch |
| 45,72 cm | 18 inch |
| 48,26 cm | 19 inch |
| 50,80 cm | 20 inch |
Which Laptop Size Should I Choose? Recommendations You Need
A 13 inch laptop may be suitable for a lot of people, but some people may find it small. Therefore, I have recommended different laptop sizes for different professionals to help you make a decision.
For College
A 13 inch laptop will be a good choice for college students since these machines are lightweight. So if you want to use it for making assignments, doing college projects, and getting some entertainment, a 13 inch PC sounds like a good option.
However, if you are too much into programming and stuff, you can consider upgrading to 15 inch laptops.
For Work
13 inch laptops are tremendously popular among working professionals. Whether it comes to presenting meetings, pitching products, or other similar things, these compact laptops are the best choice.
For Gaming
I never recommend 13 inch laptops for gaming unless you have a huge external display to play on. Choose at least 15 inch if you want to play games on your laptop.
For Music Production
You'll see a lot of famous music producers and DJs carrying 13 inch laptops, the reason is lightweight. If you also need a new laptop for similar tasks, you can choose one, but make sure to go for higher specifications.
13-inch Laptop vs 14-inch Laptop: Which is a Suitable Choice?
Compared to a 13.3-inch laptop, a 14-inch one is slightly larger but still smaller than a 15-inch one. The screen size increases without significantly increasing the weight.
The larger the size provides more features. You will get an improved display, keyboard design, specifications, bezel width, and many more features in a bigger laptop. But it's not always the case. Let's discuss in detail the 14 and 13-inch laptops.
Choose a 13-inch Laptop If you:
Want to allocate a rather large sum of money
Have no interest in upgradeability
Need something compact and portable.
Avoid creative or hardware-intensive projects.
Choose a 14-inch Laptop if you:
Spend more money.
Want a larger display
Want Upgradability
Expect substantial content production
Are comfortable with a larger keyboard
Are seeking a visually arresting high-resolution screen
1. Screen Resolution
You won't have to give up anything regarding screen quality just because it's a little more compact. If you're prepared to spend the money, you can obtain a laptop with a resolution of 1080p or 4K.
Displays on 14-inch laptops typically have a resolution between 1280p to 4K. However, this varies widely by model and price. High-end graphic work and casual video/show streaming benefit from such a resolution.
2. Eye Comfort
Due to the similarities between the two screen sizes, I have combined the following two subsections. To reduce eye strain, screens on small and large computers are adequate. It's important to step away from your work every so often.
3. Productivity
The concept of productivity is subjective. While a high-end laptop may be necessary for certain people's productivity, others may find that a more basic model is all they require. It depends on the tasks and requirements at hand.
The majority of 13.3-inch laptops lack adequate processing power. Heavier work is within their capabilities. Everyday chores are easily accomplished on these 13.3-inch laptops.
Note-taking
Browsing
Consumption of Media
Production of minimally significant content
Productivity-wise, a 14-inch laptop is a sweet spot. As a result, you may take advantage of a larger display, a more spacious keyboard, and more processing power while on the road.
You may already know that 14-inch notebooks accommodate significantly more processing power and storage space. Using split-screen mode, you may find that the somewhat larger screen facilitates your work.
4. Technical Particulars & Expandability
In general, 13-inch laptops are standard laptops with sufficient hardware to complete the task. Most systems will have a recent midrange AMD Ryzen 1/5 or Intel Core i3/i5 CPU with built-in graphics. Some, like the Razer Balde 13, are an exception, but they come at a steep price.
The typical configuration for a 13-inch laptop is 8GB of RAM and 256-512GB of SSD storage. Most of the components in laptops nowadays are present. As a result, you shouldn't count on any upgrades in the future.
The 14-inch laptops have a bigger chassis and developers design these for a specific audience. That way, you may install a fast CPU and graphics card.
These notebooks have anything from an Intel Core i3 CPU with integrated graphics to an AMD Ryzen 9 processor with RTX 30 series graphics cards.
You may get as much as 32 GB of RAM and a whopping 1 TB of SSD space. The RAM cannot be upgraded on most versions, although the SSD may be replaced. In other words, 14-inch provides everything you need if you desire additional power and some upgradeability.
5. Keyboard
Due to the compact design, the number pad suffers. They suffice for light and infrequent use of a keyboard.
This keyboard layout is not so ideal for intensive typing as the feedback is not tactile as 14-inch computers. Working with numbers and spreadsheets may be more challenging without a numeric keypad.
Even though the keyboard on 14-inch laptops is on the smaller side, typing on them is a breeze. Your fingers will have no trouble getting to the keys on this keyboard.
The keys on a laptop with a 14-inch screen are more responsive. Most 14-inch laptops have a bigger layout, so you'll likely find buttons like home, end, page up, and page down that aren't on 13-inch laptops.
6. Portability
While 14-inch laptops are rather light, 13-inch laptops are even more so. These portable computers typically weigh between 2.5 and 3 pounds.
The batteries in 13 and 14-inch laptops are about the same size, although the former offer a longer run time due to their lower power requirements. Depending on the model, you can count on battery life of between six and ten hours.
A 14-inch laptop will typically weigh between 3 and 3.5 pounds. The weight is reasonable and easy to transport. Alternatively, 14-inch laptops, if they are standard business laptops, also have respectable battery lives.
However, a gaming laptop with high-end specifications may only have a battery life of about 4 to 6 hours under typical usage.
7. Price
The prices for the two sizes are so close together. A high-quality laptop from a reputable company, such as Dell or HP, with a screen size of 13 or 14 inches would set you back roughly $1,000 to $1,200.
Due to the high-end specifications, there is likely to be just a $100-$200 price difference between the 14-inch gaming laptops and the 15-inch models.
The 11th generation Intel Core i5 Dell XPS 13 retails for about $1,300, while the Ryzen 9/RTX 3060 Asus Zephyrus G14 retails for about the same amount.
8. Media
When streaming videos from YouTube, a 13.3-inch screen is more than adequate. But if you hope to play Cyberpunk 2077 on it, that will not happen. You're probably okay if you're not a gamer and don't have a gaming console.
The 14-inch laptops are powerful, allowing you to play any game you want and watch any show you want on its beautiful screen.
Depending on your requirements, 14-inch laptops are available in both standard and gaming configurations. The 14-inch is the best option if you want to watch TV and play games simultaneously.
Choosing a 13-Inch Laptop or 15-Inch Laptop: Which is a Better Choice?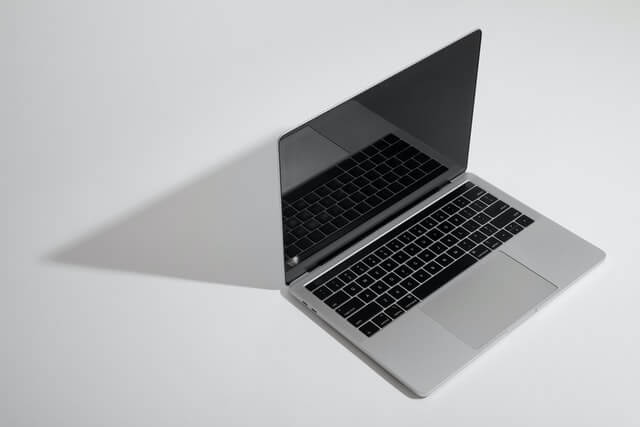 Do you intend to purchase a new laptop computer? If that's the case, you've found the proper location. The dimensions of the display are usually bundled with additional technical details.
When deciding, then, what is the best course of action? Here we will be discussing some of the main things that you must check before buying a laptop:
1. CPU
Consider the CPU while shopping for a 13- or 15-inch laptop. This applies to any computer, not only notebooks of 13 or 15 inches. The central processing unit is the processor.
The speed with which apps and programs execute depends on the processing capability of the central processing unit.
An i5 or Ryzen 5 processor is the minimum requirement. You can't beat their value for money. An Intel Core i7 or i9 processor is your best bet for the swiftest performance. The lack of room in 13-inch laptops makes it challenging to achieve this power.
A 15-inch laptop will likely contain an i7 or i9 CPU because they are tiny enough to be affordable. The reason is that processors in 15-inch laptops are more numerous than in 13-inch ones. You should choose a 15-inch laptop if you require a lot of processing power and speed.
2. GPU
Your Laptop's graphics processing unit is responsible for its rendering quality. In addition to its usage in games and media playback, a powerful GPU may help organize and play back other media types. To get the most out of your system, invest in a dedicated GPU.
The GPU has the same space requirements as the CPU. Consequently, the 13-inch notebooks have the shortest sticks. Most laptops smaller than 14 inches don't include a dedicated graphics card because of the extra space required. A 15-inch laptop is ideal if you're after superior visuals.
3. Portability
Comparatively, desktop computers are bulkier than laptops. This is why portable computers like laptops are so popular. Laptops have the advantage of portability since they can be taken anywhere. Despite being more mobile than desktops, 15-inch laptops can still be cumbersome.
Typically weighing around 5 pounds, their bulk makes them cumbersome to move around from place to place. 13-inch laptops don't have this issue because they are more portable. You can easily toss them inside just about any purse.
For the same reason, they'll weigh less. A 13-inch laptop weighs between 2 and 3 pounds, roughly half as much as a 15-inch laptop.
It's not heavy, so you won't have to worry about your back hurting too much from carrying them. A 13-inch notebook is portable and lightweight, making it ideal for students, travelers, and people who are often on the go. You should get a laptop no bigger than 13 inches if portability is a priority.
4. Storage
Even though SSDs and HDDs have shrunk, laptops with a 15-inch screen still have the storage capacity edge. The size of a laptop relative to a desktop computer is such a small distinction that it is irrelevant.
Some 13-inch laptops may have 2 TB of storage space, while the norm is 128 to 1 TB.
Storage capacities of 15-inch laptops typically range from 256 GB to 4 TB. The difference between the 13-inch and 15-inch Macbook Pros is a good example. The Macbook Pro 13 can contain up to 2 terabytes of data, while the Macbook Pro 15 can accommodate up to 4 terabytes.
The storage capacity has been doubled. A 15-inch laptop is ideal for those who need extensive file storage. A 13-inch laptop, on the other hand, maybe preferable if you don't need much room for data storage.
5. Ports
Multiple devices may be connected to your Laptop via its ports, allowing you to multitask easily. The 15-inch notebook benefits from this since it can connect to more external devices. More ports may be found in 15-inch laptops as opposed to 13-inch ones.
Since there is more real estate on a 15-inch laptop, it can accommodate more ports than a 13-inch laptop. Since the difference is typically just one or two extra ports, it is barely noticeable.
6. Display
The size of the display is crucial. The larger screen of a 15-inch laptop is a major contrast to that of a 13-inch laptop. The Laptop's portability makes it more challenging to operate, particularly for individuals with visual impairments.
The reduced viewing area makes it more challenging to follow the action.
Watching movies, editing videos, and playing games all benefit from the bigger screens of 15-inch laptops. These three tasks call for a large screen, and while the ordinary 13-inch laptop may suffice for some, the larger screen of a 15-inch laptop is far more preferable.
Perhaps their screens are superior because of the greater resolution they provide. But a 13-inch laptop with full HD or 4K resolution isn't better than a bigger laptop with a 15.6-inch screen that offers the same quality.
There is no one screen size for every laptop size you come across. The screen size varies according to the developers. However, the most important factor you may consider is pixel display size.
There are many exceptions, but generally, when coming across a 13-inch laptop, you will find the pixels around 1280-by-800 or 1366-by-768.
However, when talking about the 15-inch laptop, you will find it with a display pixel size of 1920×1080 most of the time.
7. Battery Life
People have different opinions on whether or not smaller computers are more trustworthy. Some people believe that the bigger battery capacity of laptops makes them last longer. Infinite variables impact how long a battery lasts.
Even while 15-inch laptops have longer battery lives than 13-inch ones, they nevertheless use more power because of their bigger screens and more sophisticated hardware. Compared to the Macbook Pro 15, the 13-inch model has lesser battery life.
The Dell XPS 13 has a greater battery life than the Dell XPS 15 (4K). One cannot just assume that a laptop with a 13-inch screen would have the same battery life as a 15-inch screen.
It all depends on the laptop model and hardware being used. The 13- and 15-inch laptops both have equal support.
8. Keyboard
The keyboard size is sometimes neglected when comparing 13- and 15-inch computers. But if you want to use your Laptop for serious business, it's an absolute must. Different people will have different opinions about this.
Although, a bigger keyboard does make typing a bit simpler. Keyboards on bigger laptops naturally accommodate more characters. Each individual will have their own opinion on the comfort and quality of their keyboard.
How it is used is contingent on the user. If you like typing on a more compact keyboard, a laptop with a 13-inch screen is a suitable choice. If you like a bigger keyboard that gives you more room to type, a 15-inch laptop is a way to go.
9. Price
When picking between a 13-inch and 15-inch laptop, the following question is vital to think about. There are hardware variations between 13- and 15-inch laptops, which explains why the former is less expensive.
15-inch laptops, which have larger screens and more powerful hardware, cost more. Consider a 13-inch laptop, which is considerably more reasonably priced if you're on a tight budget.
Frequently Asked Questions
Is a 13 inch laptop too small for Excel?
A 13 inch laptop is perfect for working on Excel. If you want to get the basic editing job done, you can choose this screen size without thinking twice. On the other hand, if you spend an entire day working on Excel, you can opt for a bigger screen size. 

Which laptop size is best for students?
I asked a lot of students about their preferences, and most of them said 11 and 13 inch laptops. Whether you are a college or a school student, you can choose this screen size to shed some extra weight and get decent performance.

Do 15 inch laptops have more ports than 13 inch laptops?
Usually, most laptops these days have fewer connectivity ports, and that has led the external hubs to trend. As 13 inch laptops are smaller, the manufacturers have to manage the space accordingly. Some 13 inch laptops may have fewer ports as compared to bigger laptops.
Final Thoughts
If you are looking for a budget-friendly laptop and want a compact and small laptop, then go for the 13-inch one. A 13-inch laptop is easier to carry and can help you be productive almost everywhere. However, bigger laptop sizes may be harder to carry along.
Here we conclude our article on "Is a 13-Inch Laptop Very Small? Which Laptop Size is Suitable for you?" For more informative articles, stay tuned!