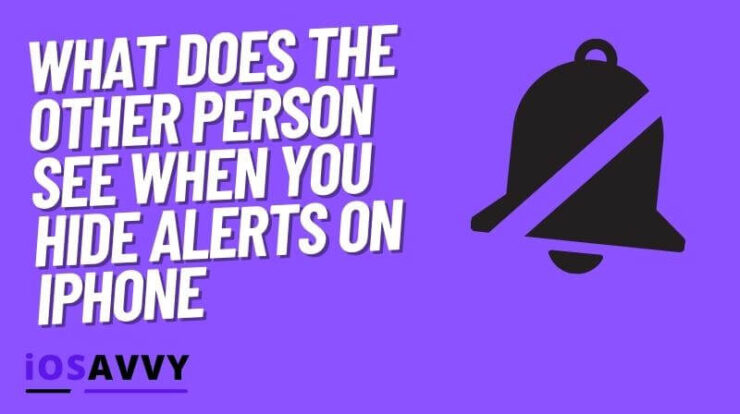 Quick Answer: When you hide alerts for a group chat or a person on the Message app the other person won't know anything about it, and their messages will continue to be sent as usual on their part. They won't know you muted their messages.
---
One cool and over looked feature on the Messages app on iPhone is the hide alerts feature. And while most have no idea what it does, it basically means that when you turn it on, that the app and iPhone won't send you alerts about that praticualr contact or group chat.
This is a great feature if you just want to stop getting so many alerts from someone or a group but don't really want to block them.
The messages will still be sent to you as usual, the only difference is that you will get the alerts in the background and it won't make any noise or flash anything on screen.
What does hide alerts mean and what does the other side see
The hide alerts feature does exactly what you think it does. It simply stops sending YOU alerts about messages from a specific contact or a group chat. When the other party sends you a message, you will not receive an alert on your iPhone lock screen, and no sound alert either.
The other person will send you messages like always, and they will see it was sent, nothing really changes for them, but they will have no idea if you saw it or not.
IMPORTANT NOTE – It's important to know that hide alerts only effects the notification feature on your phone. It does not block any messages from being delivered to you in any way.
When the two people in a chat use iPhone, once you enable hide alerts, the other person won't see the Read icon notification once you read their message. Even if they enabled the Send Read Receipts feature and you have your Hide Alerts turned on.
How to Hide alerts on iPhone
Here's how to hide alerts on iPhone for a specific chat group or person
Open the Messages app and select the specific chat or group you want to hide alerts on.
Tap the person icon on the top to open the details page.
Turn on the Hide Alerts option.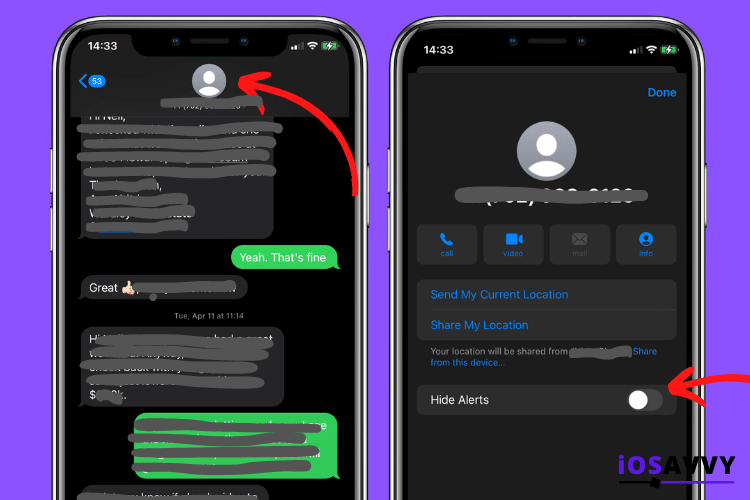 Another way to turn it on is to:
Open your Messages app
Slide left on the conversation you want to hide alerts for
Tap on the little bell with the crossed line on it
Yet another way to do this is:
Open the Messages app
Tap and hold on the conversation you want to hide alerts for
When the popup menu appears – tap on hide alerts
Once you do this, you won't receive any notifications or alerts when new messages or calls come in from this contact or group.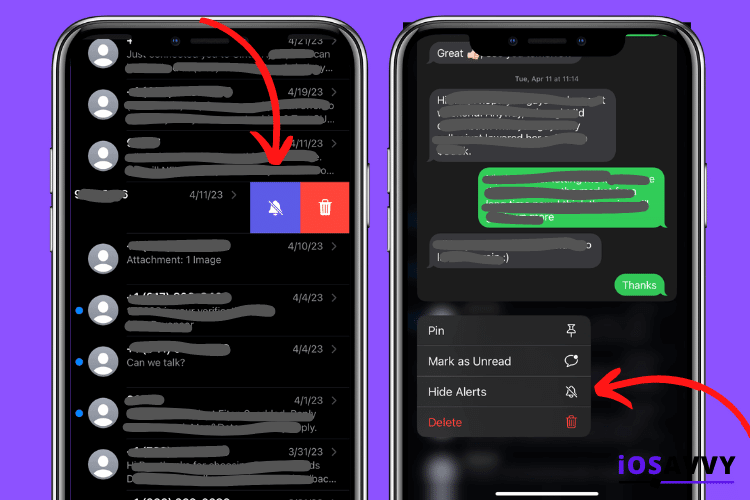 Can I know if someone turned on hide alerts
We noticed that some sites publish information on how to know if someone turned on their hide alerts for a chat group or contact, unfortunately there is no way to know if another user is hiding alerts or not.
The information posted on a few other sites is incorrect. The hide alerts feature is visible only to you, and the other person will NOT know it is turned on in any way.
Which Messages has hide alerts turned on
Here's a quick way to know which of your message conversations have this feature turned on or not.
Just open the Messages app on your iPhone, and you will see a small bell icon that is crossed over on the right side of the conversation button. This means that the conversation has the alerts hiding, you will need to enter the thread to see if new messages are available or not.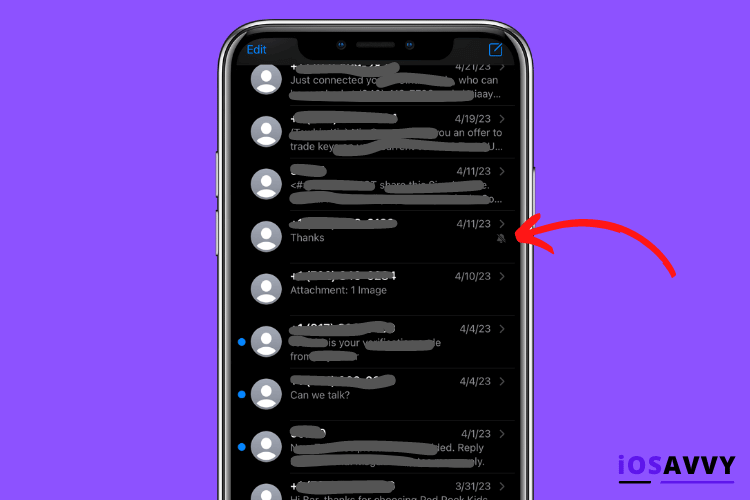 To unhide messages, simply do the same actions as you did to hide before. Tap the bell icon with the cross line to unhide alerts for a conversation.
Final words
Whether you have a group chat that is flooded with new messages all day long or just a spam contact you wish you ignore for a while, the hide alerts feature is very handy for various situations where you don't want to just flat out block someone.
We hope this guide explained the feature well and helped you become a better iPhone user.