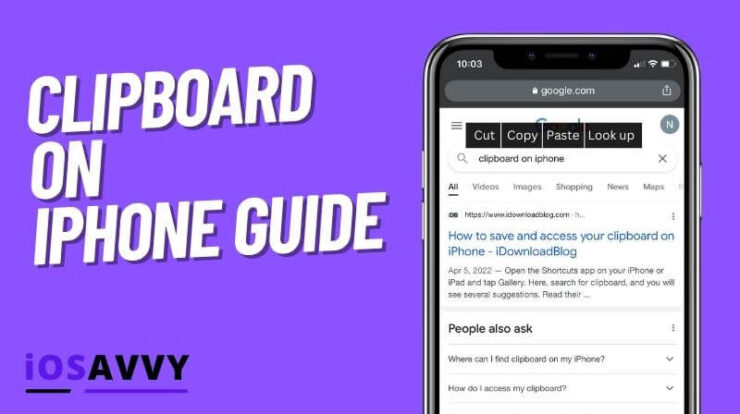 You probably use the clipboard on iPhone all the time without even noticing it. Yeah, you do. Every time you hit copy or paste on your Mac or iPhone, you are using the clipboard on your iPhone, but what is it actually? And how do you access it. Let's learn it below.
The Clipboard on iPhone controls all the copy, paste and cut functions, however you can't really access it or see your clipboard. This is an internal function of your iPhone that saves what you copy in memory until you do it again.
What is the clipboard on iPhone
The clipboard on your iPhone serves as a temporary repository for copied data, it is not an app or feature you can see or use in the way you could other services or functions. Think of the clipboard as just a small memory space on your iPhone that lets you copy and paste with ease.
You can't really edit your clipboard settings, or do anything else, pretty much just what it is meant for, cutting, copying and pasting.
How to access Clipboard on my iPhone?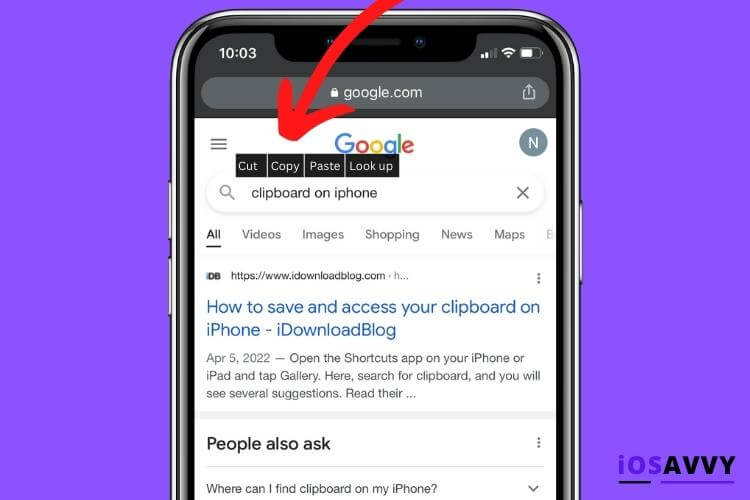 While you can access pretty much most of iPhone features, and adjust their settings, the clipboard is a different story. You can't really find it, or look at it, as we mentioned above, the clipboard is just a memory function.
The iPhone's clipboard uses virtual storage. It's not in the system's data. When you restart your phone, you lose all of your clipboard content.
But what if you want to use the date stored on clipboard, how can you see what is currently stored on it, there are a few ways to do this, they are very simple and we are going to show you how right now
NOTE – Remember that the clipboard is a temporary memory function, you can ONLY store 1 thing on it, once you copy something new, you lose the previous copied text. Also if you restart your device, you will lose it too.
1. Create a Shortcut for the Clipboard
I actually never knew this tip before writing this article, you can easily use the shortcut app to see what is saved on your clipboard. Here's how:
Lunch the Shortcuts app.
Tap on the Gallery button.
Search for Adjust Clipboard.
Press the Add Shortcut button to make your shortcut active.
Go back to My Shortcuts Tab.
Look through the list to locate the shortcut you just generated ( should be the first )
Tap on your newly created shortcut to activate and see your clipboard.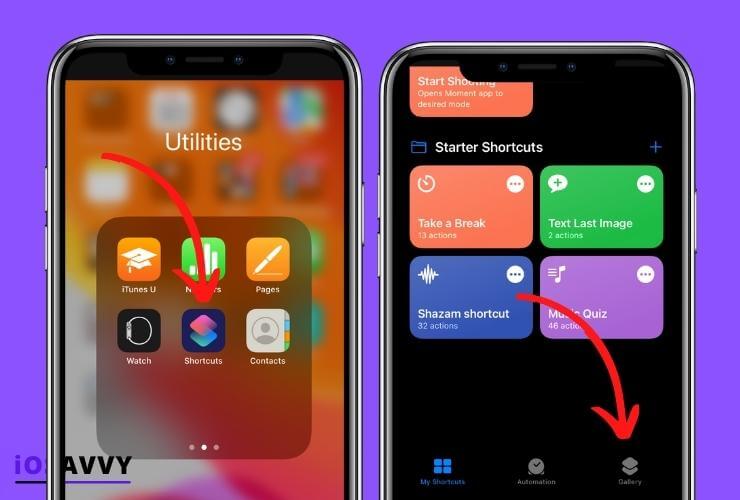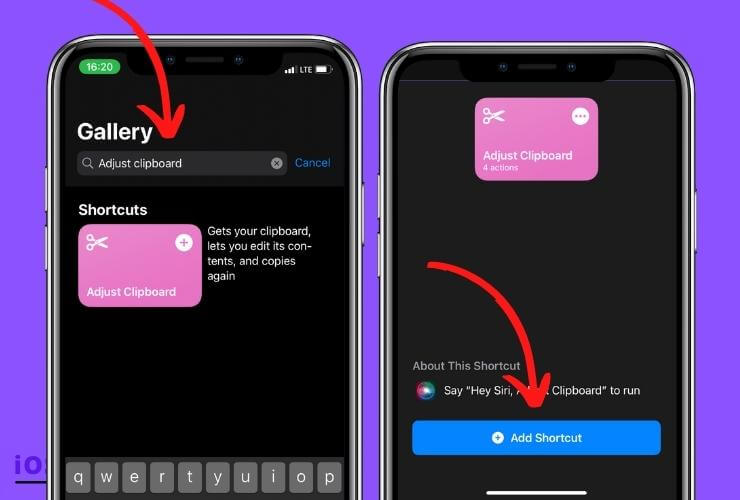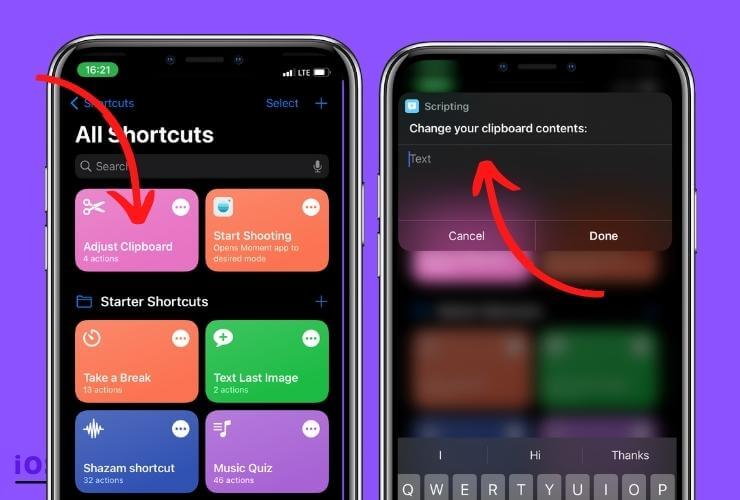 Thanks to this shortcut, you can now edit your clipboard content!
PRO TIP – You can access your shortcuts app and your specific shortcut by using Siri. Just say " Hey Siri, open adjust clipboard "
2. Use Third Party Apps that help you control clipboard function
If you don't want to use a shortcut, you can use third party apps that pretty much give you control on what is being stored and you can see it.
Check out their features and choose the one that best suits your requirements. Here are a few of these apps ( We didn't try them, so use at your own risk )
Clip+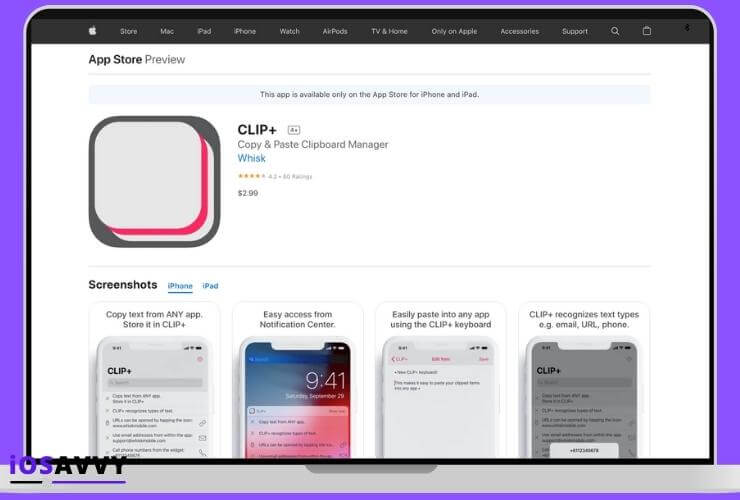 This is a nice free app that manages the Clipboard. It will auto recognize the type of link you are copying, so it will show you a preview snippet of what you saved, and obviously the ability to edit it or just view it.
Clippo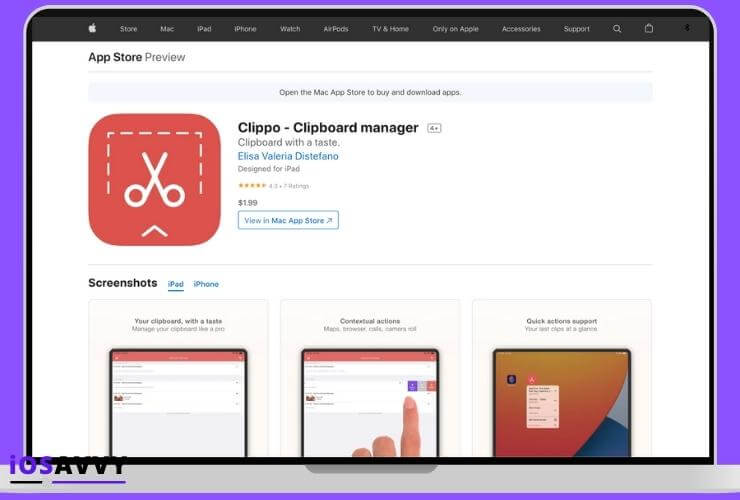 This is an ultimate Clipboard manager app. It will save the history of your copying and cutting, you can even arrange what you save into different folders which is pretty neat. Another cool thing is that this app runs on the status bar, which means it's always just one swipe away available to use.
Paste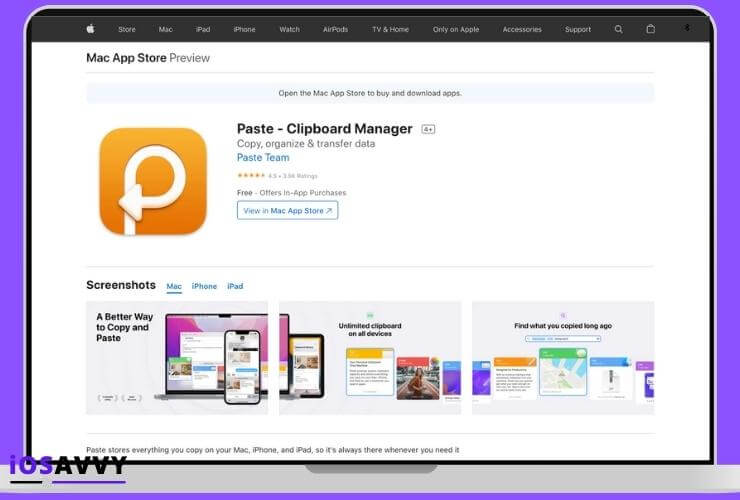 Paste is not a full fledge Clipboard manager app, it's more basic and simple, but what it does it does really well.
It will save the history of your Clipboard saving without overriding your last submissions. Paste will also let you edit previous copied or cut text before you paste it in a different app which is very cool.
Paste also comes in iPad and Mac versions and works with iCloud, giving you the ultimate apple experience. More cool features include:
Combining links or elements saved ti Clipboard
Quick links for tapping and sharing and more
You can try this app for 14 days free, after that it's $2 a month
3. Use the Notes App
By using the simple Notes app, you can basically turn your Clipboard savings into editable items you can control before pasting. Let's see how.
Open the Notes App
Start a New Note
Now paste what you have save to the Clipboard to the new note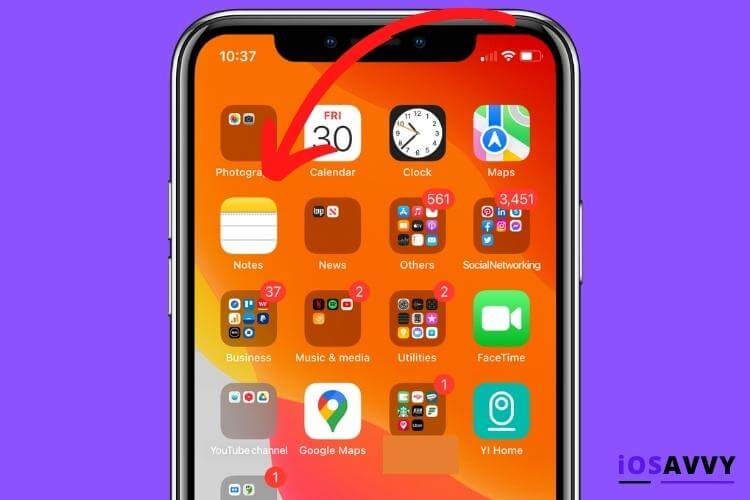 This is probably the fastest and most easy way to edit and have more control over your Clipboard savings. And the best part is that it's already native to the device, and you can save as many items as you want with no restriction.
Conclusion
The Clipboard on iPhone is a very useful tool that a lot of people use on a daily basis without even noticing it. For more advanced users who need more control, third party apps or the Notes app provide better usability and editing power over your Clipboard savings.
We hope this article helps you figuring out and learning more about how to use the Clipboard and made you a better iOS user.
Frequently Asked Questions
How to clear the clipboard on iPhone?
The Clipboard only saves one item at a time, so if you want to delete your current Clipboard item simply save a new text or even empty text to the Clipboard
Is there such a thing as Clipboard history?
As we previously mentioned in this article. The Clipboard is basically just virtual memory on your device, and it is limited to saving 1 item at a time. If you want to create a history of your Clipboard savings, you will need to do it manually either with the Notes app, or a third party app
How do I use the Clipboard
You probably have been using it all the time without even realizing it. Every time you save some text, or copy text on your iPhone, it is being saved to the Clipboard. When pasting it after it also uses the Clipboard virtual memory.