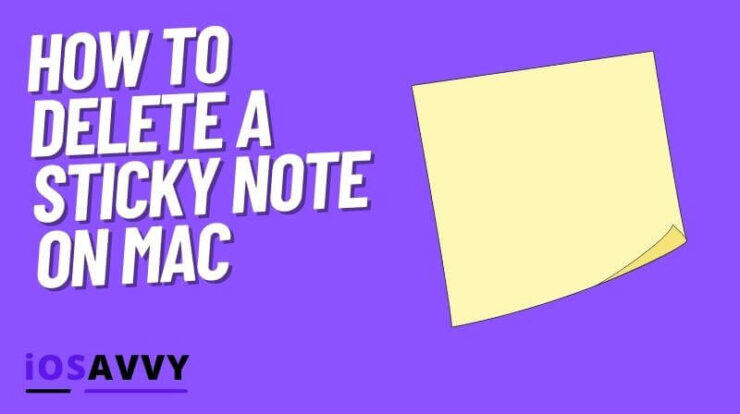 When I moved from a laptop running on Windows to my first MacBook pro, one of the first things I looked for was the sticky note app. On Mac it's called Stickies, and it's such a simple app that you basically use every day.
For those who are just starting out, like I was back than, here is a simple and short guide on how to use the stickies app, we will cover how to create a sticky note, how to delete a sticky note on mac and a few other features that make this app one of the most useful apps on your Mac.
This short guide covers how deleting sticky notes on Mac works. While such a simple action to make, I was also confused after having too many stickies on my desktop and wanted to delete some, only to NOT figure out for the life of me how do I do this.
This is how you delete a sticky note on your mac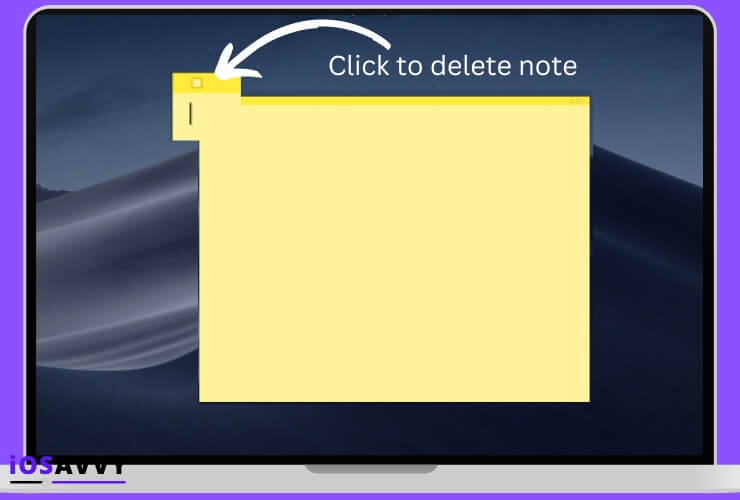 These are all the sticky note options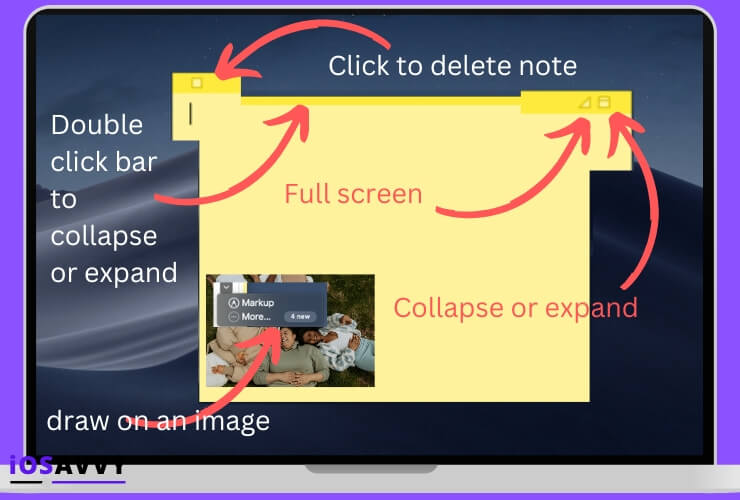 If you want more basic features on the stickies app
How to create a new sticky note
Search text on note
How to add a list to a note
View your notes
Export or import notes
How to create a new sticky note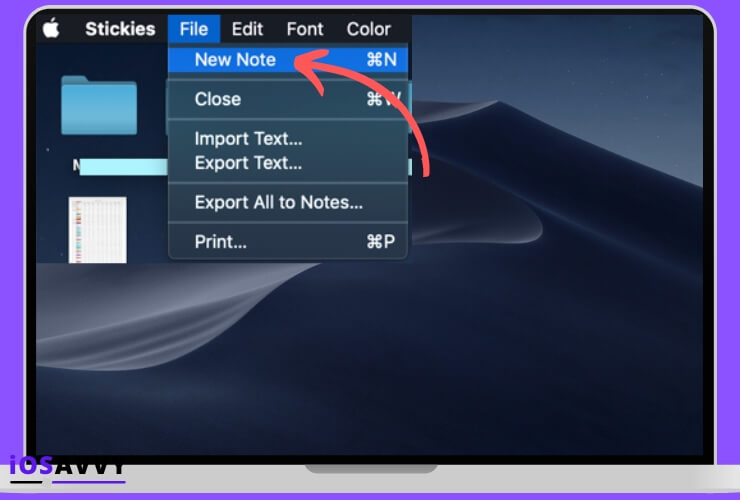 On the Stickies app screen, click File
Click New Note
NOTE – When you write text on your new note it is saved automatically, and the first line of text you wrote is your note title shown when it's collapsed
PRO Tips for working with notes:
You can also create a new note by clicking Command + N
Want to change the color of the note? Click Color on the upper menu and choose your fav
Want to make the note transparent? Click on the Window option in the upper menu and choose Translucent
Want to make your note always on top? Click the Window option on the upper menu and then choose Float on Top
Want to change the text font? Click the Font option in the upper menu then click Show Fonts and choose a font you like
How to search for specific text on your note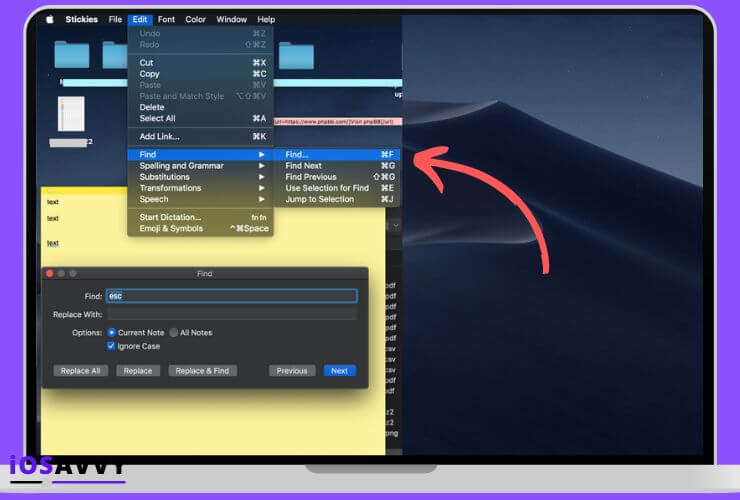 If you want to find a specific text inside your note, there is a way to do this similar to what you would do to search for a text on a website. Here's how:
In the Stickies app upper menu. Click Edit
Click Find and Find again
Type the text you want to locate in the find text field
Another way is to select some text inside the note and click Edit
Click Find
Use the selection field to find what you need
Pro tip – You can select all notes or just a specific note to refine your search.
How to add a list to a note
It's very easy to add lists to your notes on the Stickies app. Here's how to add and do basic stuff:
To add a new list – press the Option + tab, now just enter your text and click return when done
To end your list and start a new paragraph instead, just hit Enter twice at the end of the list
To add an item to the list, place the courser at the begining of the item and hit Tab
To remove an item on the list, place the courser on the item you want, and click Shift+ Tab
How to view your notes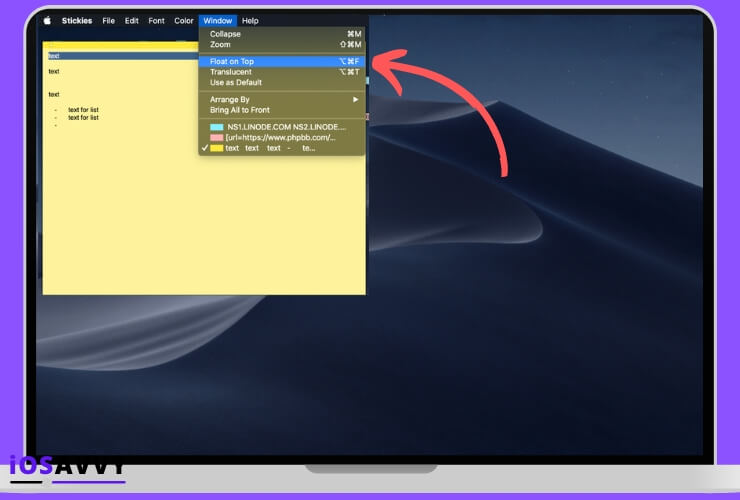 The View option inside the Stickies app provides a lot of options in terms of viewing and organizing the notes. Here's how to do a few cool things:
To make a specific note always on top – Click Window and then Float on top
To collapse or expand a note, just double click the title bar of the note
View note information – Just hover with the mouse courser over the note title to display info like when it was created and more
View manually. This is the simple action of just dragging a note you want to view manually.
If you want to group notes together – Click Window, Arrange by, now choose your option
Make a note transparent ( semi ) – Click Window, now click Translucent
Change note size – You can either click and drag each corner of the note to grow it or make it smaller. If you just want to make it the size of the screen, you can click the little triangle icon in the upper right corner of the note. Clicking it again will return the note to its original size.
Export or Import notes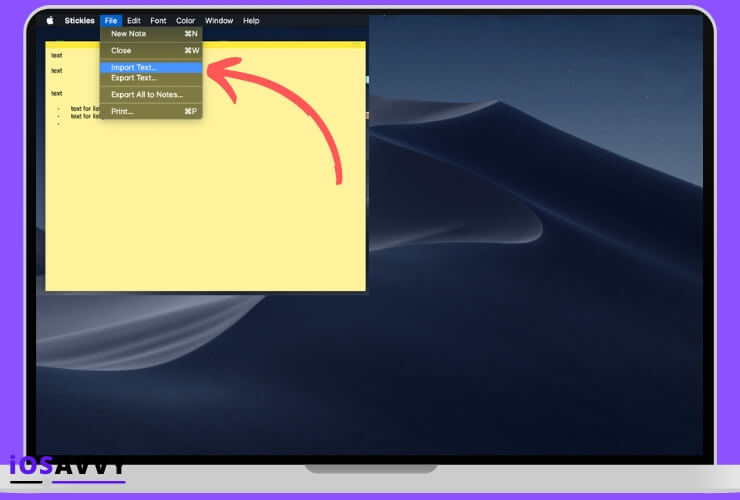 There's an option to import a text file into a note in the Stickies app, or the other way around to export a note into a text file.
Here's how to do this:
On the Stickies app, to import – Click File, then Import text or file, now Export text
If you want to export all notes do this: Click File, now Export all to notes, now click Export all.
The Stickies app is a well rounded app that does very simple things like creating these cute sticky notes on your desktop. Learning how to use the app features is a good idea to make the most out of your Mac.